First-time buyers plan: 8 steps to buying smart
Navigating the world of Canadian home buying
Step 1: Figure out how much you can afford.
Falling in love with a house you can't afford can be heartbreaking. Avoid disappointment by figuring out your budget before you start looking.
First, decide how much you can afford for your down payment. The Home Buyers Plan lets you withdraw up to $25K per person (or up to $50K per couple) from your RRSPs – tax-free – to be repaid over 15 years. More on that here . The bigger your down payment, the less principal you will owe, and the less interest you will pay.

Don't forget about closing costs, like insurance, legal fees, home inspection costs, land registration and land transfer fees. Add those to your moving expenses and service hookup fees, and they can add up surprisingly fast.

Your monthly housing expenses (mortgage, taxes, heat, etc.) shouldn't use up more than 32% of your income. (If your combined monthly income is $5000, for example, 32% of that is $1600.) If you have car payments or credit card debt, the rule of thumb is that debt repayment shouldn't be more than 40% of your income.

Get pre-approved for your mortgage. It's a good way of finding out how much you can borrow – and it speeds up the process once you've found the home you want to buy.
Step 2: Figure out what type of home is right for you.
Sit down and make a list of must-haves and nice-to-haves. Be realistic, but be clear about the features you can't live without. How many bedrooms do you need? Bathrooms? Do you want a home office? A garage? How about a big backyard? Hardwood floors? Eat-in kitchen? Consider your lifestyle and your stage of life. If you're planning kids in a year or two, the studio loft might not be your best bet.
Step 3: Decide where you want to live.
Living in an area you like is as important as buying a home you love. Do you want a busy urban lifestyle, a house in the 'burbs, or a quiet place in the country? Do you want to walk to work or are you okay with a longer commute? Do you need to be close to good schools? Rec facilities? Shopping?
Step 4: Start looking.
Go to open houses. Visit mls.ca. Check the classifieds. Drive around neighbourhoods you like looking for For Sale signs. Talk to your REALTOR® about your needs and start looking at properties.
Step 5: Build a team.
Put together the right group of experts to help you buy. Start with a REALTOR® you trust, then look for a reputable lender or mortgage broker, a lawyer (or a notary in Quebec), a home inspector and an insurance broker. Your REALTOR® works closely with all of these professionals, and will be happy to recommend people you can depend on.
Step 6: Make an offer.
You've found the perfect place – now it's time to make an offer. An offer to purchase includes the purchase price you're offering, chattels to be included in the purchase (like appliances or light fixtures), the amount of the deposit, the closing date and any other conditions.
Your REALTOR® will help you prepare your offer, and will present it to the vendor, who will either accept it or make a counter offer (which asks for a higher price or different terms). You can accept or reject the counter offer. If everyone agrees, the home is yours. If not, you can make another offer, or you may have to keep looking.
Step 7: Get a mortgage.
Once you're approved, you'll need to decide what type of mortgage works best for your needs. Will you go with a fixed or variable interest rate? Will your mortgage be closed or open? What will your amortization period be? Will you make payments monthly, biweekly or weekly? Your mortgage broker or lender can help you find a mortgage that suits your needs – and saves you the most money in the long term.
Step 8: Move in and enjoy!
Trademarks owned or controlled by The Canadian Real Estate Association. Used under licence.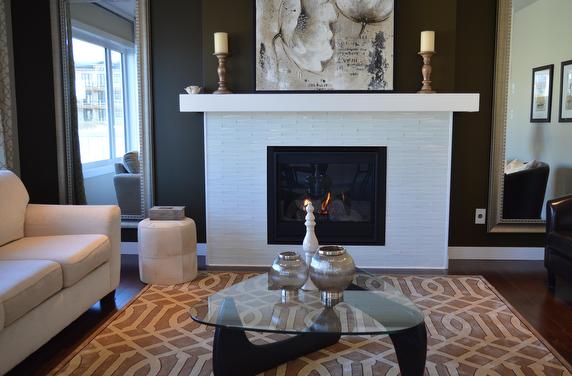 Using Your Fireplace Safely
A fireplace is a great feature in any home, and can create that warm, homey feeling on a cold winter evening that every homeowner dreams of. Whether you have a gas fireplace or a wood-burning fireplace, there are a few important precautions you should take and safety measures to follow every time you use your fireplace.
Keep The Fire Contained
Especially if you have an older home, you should verify that the fireplace and hearth are up to code. The hearth is required to be a certain size to prevent sparks or embers from the fire hitting the carpet or wood floors and starting a fire. You should also ensure that you have appropriate metal doors or a mesh curtain that will keep the fire and any sparks inside the fireplace itself.
Keep anything flammable away from the fireplace, including paper, blankets, furniture, or anything else that could easily catch fire. If you have a wood- burning fireplace, keep the wood in a spot where a stray spark or emberwon't reach it. The same goes for kindling or anything you use to start the fire.
Maintaining The Fireplace And Chimney
In a wood-burning fireplace, a substance known as creosote can build up on the inside of the chimney, putting you at risk for a dangerous chimney fire. Every year before the winter season begins, you should have a professional chimney sweep clean out your chimney. They should also inspect everything to ensure your fireplace is functioning properly. Be sure to clean out ashes and soot from the fireplace regularly; this is recommended every time you use it.
Even with a gas fireplace there is some maintenance to consider. You should have a chimney sweep perform a yearly inspection and cleaning of the inside of your fireplace, especially in hard to reach places like the fan. They should also make certain that the gas lines and ignition switch are working properly.
Fireplaces And Children
If you have children, use caution with your fireplace. Never leave a child unattended in a room with a lit fireplace. Be certain that lighters and matches are always kept well out of reach. Before you start the fire burning season, sit down with your children and discuss the safety rules for the fireplace, making sure they understand the dangers.
Your fireplace can provide warmth and ambience, and will serve you well for a long time as long as you take care of it. Keep up on maintenance and ensure that everything is safe and up to code before you use your fireplace.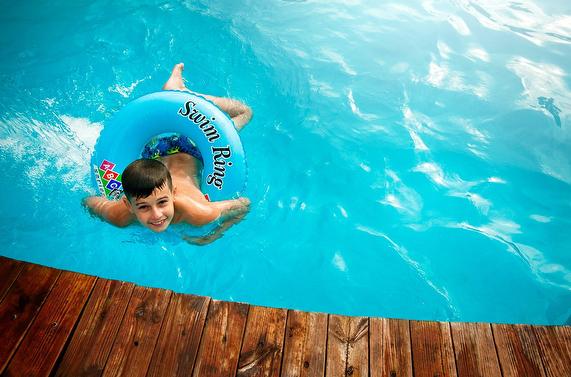 Swimming Pool Safety Tips
Summer is a special time for having fun in the backyard pool, yet drowning is a leading cause of accidental death. Drowning is many times called the"silent killer" as you might not hear a cry for help or the sound of a splash to alert you that a child is in trouble. To keep your summer fun and tragedy free, follow these safety tips:
Don't Get In Over Your Head
Regardless of whether you are a beginner or seasoned swimmer, always make sure to swim in a water depth that is most comfortable for you. Youshould never swim in water that's deeper than you are used to or that makesyou feel intimidated.
Child Safety Tips
If children are present, make sure that they are never left unattended near the pool area. If they are in the water, an adult should be nearby at alltimes in case help is needed. It's also important that children be equippedwith the proper flotation aid to help them remain above water.
Watch Your Step
If your pool has steps leading down into the water, make sure that there is a sturdy handrail to hold onto. This will not only help as you enter the water, but will also help to prevent slipping when you emerge from it as well.
Fenced Area
Make sure that your pool is situated in a fenced area that remains locked when not in use. This will prevent small children from wandering into the area and being in danger of falling into the pool. This is especially important if you have young children in the home, but is also important if you live in a family-friendly neighborhood where children live.
In addition to these safety tips, make sure to keep your pool covered whenit's not in use and/or when you are away from home. It's also a good idea to have your pool area well lit so that you can see what's going on after the sungoes down.
Maintenance Matters
One of the most important aspects of a swimming pool is cleanliness. If you have a pool, make sure that you clean it regularly or hire a professional pool service to handle the work for you. Anytime someone swims, water can get into their eyes and mouth, which is why keeping your pool clean is a must.
Pool Permission
If you are hosting a pool party or your children are inviting friends over for an afternoon swim, make sure that you check with the parent(s) of every child present to confirm permission for their child to swim in your pool.
Tips On Saving Energy And Money At Home
When you save on energy, you also save money. As a homeowner, there are a number of ways that you can do both and still have the energy to enjoy your everyday life.
The Buzz On Bulbs
One of the most obvious ways to save energy in your home is to turn off the television when nobody is watching or when the room is empty. Additionally,avoid leaving lights on that aren't necessary. Speaking of lights, your choiceof light bulbs may also have an impact on your energy bill as certain types require more electricity than others resulting in higher energy costs.
Keep It Cool
During the warm spring and summer months, it's best to keep all appliancesthat give off a lot of heat away from the thermostat. Otherwise, your home may appear hotter than it actually is and the air conditioner will then be made to work harder. This, in turn, equals more energy being used and more money being spent on energy costs.
Speaking of heat, it's a good idea to avoid excessive use of the oven whenit's hot outside. During the warm weather months, the oven can quickly cause your home's interior to heat up. This means the air conditioner will once again be working harder to cool your home's interior, which increasesyour energy consumption. One popular alternative is to use the microwave.
Shop Smart
Whether you have outdated appliances or are simply looking to furnish a newhome, it's a good idea to keep energy efficiency in mind while shopping fornew models. Although energy-efficient appliances may be more expensive, they can save you money in the long run by cutting your energy costs every month.
Heating & Cooling
If you want to save a substantial amount of money, take a close look at your heating and cooling costs, which often make up over 50 percent of a family'senergy bill. When it comes to heating or cooling, make sure that the thermostat is adjusted at night and when the home is empty. Otherwise, you are simply wasting energy. Make sure that filters for both heating and cooling units are replaced regularly.

Sun Sense
In the summer, leave your curtains and/or blinds closed in order to minimizethe sun's heat from entering your home as this could cause your airconditioner to work harder. After all, your air conditioner is designed to coolyour home and the sun's heat only makes the temperature rise. In the winter, however, open your curtains in order to get the most out of the sun's warm rays.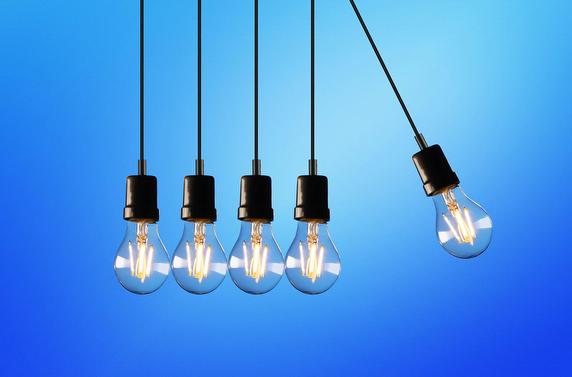 MUST-HAVE TOOLS FOR HOMEOWNERS
When you own your home, things are going to break and, unless you want to spend your money on visits from a neighborhood handyman, you're going to need to fix them yourself. Luckily, you don't need an arsenal of tools to handle most home maintenance fixes. These five tools will cover most of your basic projects.
Cordless drill

. A cordless drill is a must-have for installing cabinets, drawer pulls, hinges, picture frames, shelves and hooks, and more. Whether it's for do-it-yourself projects or repairs, you'll use your cordless drill just about every month.

Drain cleaners

. Shower and bathroom sink drains are susceptible to clogs because of the daily buildup of hair and whisker clippings. You can use chemical clog removers like Drano, but they're expensive and the lingering chemical scent is unpleasant. Instead, buy some plastic drain cleaners that can reach into the drain to pull out the clog of hair and gunk. You can purchase them on Amazon or at a local hardware store for a low price.

Shop-vac

. No matter how careful you are, spills and accidents will happen and there are some tasks that just can't be handled with paper towels or a standard vacuum, like pet messes or broken glass.

Loppers

. Even the minimum amount of care for your landscaping will require some loppers to remove damaged branches, vines, thick weeds, and any other unruly plants in your yard.

Flashlight

. You're going to want something a little more powerful than your iPhone flashlight when you're in the crawlspace!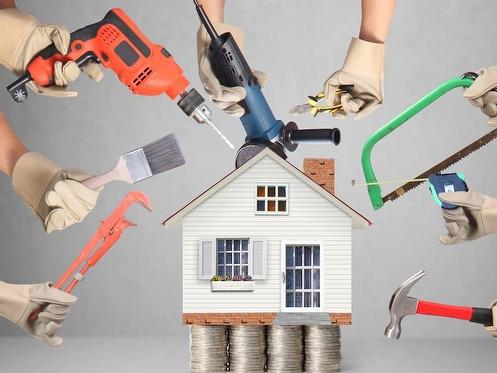 WHAT TO REPAIR BEFORE YOU LIST
When you're getting ready to list your home, it's of the upmost importance to ensure you are showing it in the best light. Taking time to highlight its strengths and fix up some of its possible weaknesses can make a big difference in how fast it sells. Here are our top five recommended repairs to make before selling your home.
Repaint Walls
Giving your home a fresh coat of paint is one of the most cost-effective ways to spruce it up, and generally, it can be a do-it-yourself project. Make sure to cover any walls with scratches and chips and consider updating any accent walls with a more neutral coat.
Repair Floors
Hardwood floors are a very desirable feature in a home, so you want to ensure they look their best by fixing scratches or dull areas. If your carpet is worn or stained, consider replacing them. And don't forget the tile in your kitchen or bathrooms. Re-grouting can go a long way in making dingy tile work look brand new!
Refresh the Landscaping
Show buyers your home is the full package by dressing up the outside as well as the in. Clean walkways and driveways, plant seasonal flowers and plants, trim hedges and trees, install outdoor décor pieces and fill in mulch and gravel.
Fix Your Fixtures.   

Leaky faucet? Rusted drains? Loose drawer handle? Making these small fixes can make a big difference to potential buyers with detailed-orientated minds. Improve your kitchen. An outdated kitchen can be a real eyesore in a home. Updating cabinetry, repairing or replacing countertops, and installing new faucets and sinks may be worth the investment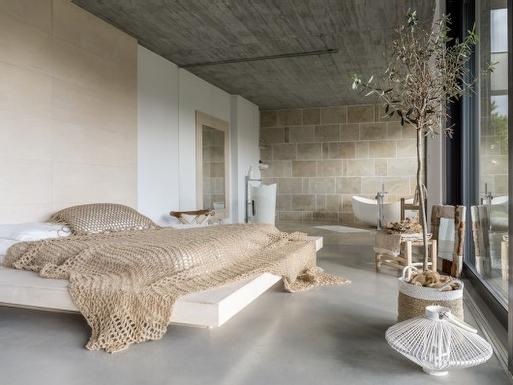 TURNING A BEDROOM INTO A LUX BEDROOM
For most of us, our bedroom is little more than a place to sleep and relax. However, just because it's always been that way doesn't mean that we have to settle for drab and dreary.
One trend that's gaining steam these days is converting your current bedroom into a luxury suite (or something comparable). If you want to live like you're renting a room at the Ritz, then you want to follow these tips.

Compartmentalize Your Activities
Making your bedroom more functional is going to make it more luxurious. Add a gorgeous desk for working and a TV area for entertainment, and you'll be living it up in no time.

Make it Chic
Choose a color palette that is both luxurious and classy. Silver and gold can seem tacky, so choose muted shades that compliment each other.
Also, a brilliant and commanding headboard can instantly upgrade the look of your room without any other changes.

Light it Properly
Finally, make sure that you have the right light to show off your designs. If it's too washed out or yellow, then it will look drab and run down. Switch to brilliant LEDs and see the difference.

Choose Your Accents Wisely
We already mentioned a headboard, but some elegant drapes can also make your room feel more royal. Being strategic with your furniture accessories is going to both keep you under budget and avoid doing too much with the space.
Are you ready to lux your bedroom? You'll be impressed by the results, and the feeling of decadence will make you more confident in your surroundings.
Decorating for The Men -
Bessie N.
Creating A Man-Friendly Space
When you begin thinking about decorating, usually a man-friendly space is not what springs to mind. The décor of a space popular with men is usually a large screen TV and sports paraphernalia, and while this may seem to be the limit of their creativity, there are a lot of other options for creating a space that will appeal to a more masculine taste. Here are a few tips for creating a space in which any man will feel at home!
Define A Function
The most important element of any space for a man is whether or not it will serve his needs. Whether it's an office or living room, understanding how they want to use the space, and including all the elements that they'll need to function in that space, is essential.
Choose Warmer And Darker Colors
While light, airy colours can give a room a nice appeal, often men are drawn to darker, warmer colors for their own spaces, in particular reds, greens, and blues. All these colors are great choices for paint, and selecting complementary colors for accent pieces will tie the space together.
Select Durable Fabrics And Upholsteries
Fabric choices for window treatments and furnishings should reflect the function of the space and be durable. Choices like leather, micro-suede, and corduroy are all great choices because they look masculine and can withstand whatever your man will put them through.
Think Big
Furnishings for any space that is designed for a man should have large, bold pieces, whether it is furniture or accent items. Also think functional. Men prefer a sofa they can lie stretched out on, a recliner rather than a dainty chair, and entertainment units in which they can store all their high-tech gadgets.
Ask For Input!
While most men don't get excited about redecorating, if you are designing a space that is especially for your man, or even just want to make your shared spaces more man-friendly, asking them what they want is the easiest way to make sure that all your money and effort will not go to waste.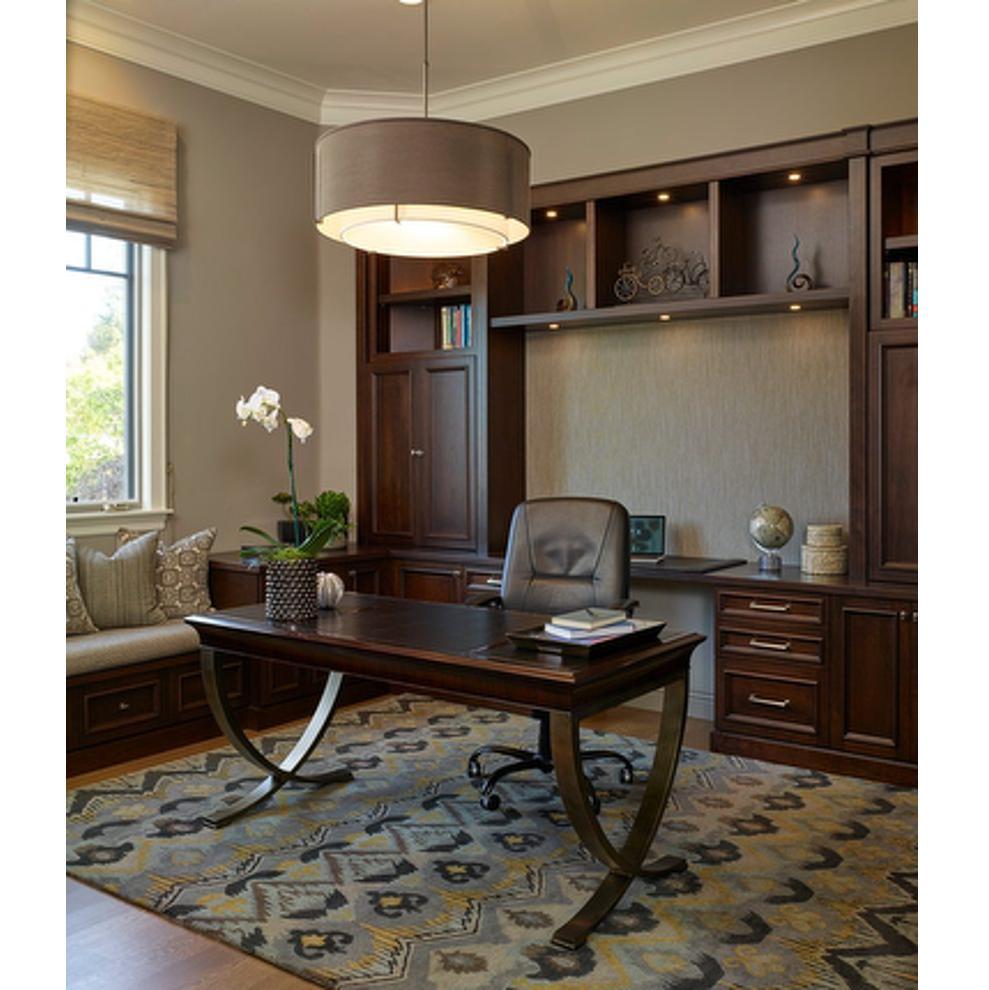 Examining A Home Objectively -
Bessie N.
What Matters And What Doesn't 
Everyone heads out to look at potential homes with a list of the things they want in a house, and a list of the things they definitely do not want. In addition to that wish list, there are also some other things you will notice about the homes you visit that may strike you as potential problems. 
When looking at homes, it is important to know what things are deal breakers and what things are minor issues that you can deal with easily. Turning down a dream home because of something that is an easy fix seems like a silly thing to do, but it happens surprisingly frequently. 
Cosmetic Issues 
You walk into a home and it has terrible wallpaper or paint colors you wouldn't dream of using, and it turns you off immediately. While the gut reaction is normal, it is important to step back from that instinct and think about it objectively. Painting is not particularly difficult or expensive, so try to imagine how the home would look with a different colour palette, one that is more your style. 
The ability to recognize which issues are merely cosmetic and can be easily fixed is an important key to finding a house you will love. Be prepared to visualize the home as you could make it with a few cosmetic changes. It will open you up to the possibilities and might allow you to consider homes that aren't perfect the way they stand now, but could be just right with a little elbow grease and paint. 
Major Repairs 
In some cases the major repairs that a house needs might be obvious. In other cases they might only be unearthed during a home inspection. Either way, you will need to give serious consideration to whether or not you are willing to deal with the problem. 
If the home needs expensive repairs, you can either try to get the seller to do the repairs or accept that you will need to do them yourself. In most cases, the seller will probably not be willing to take on major repair work, but might reduce the price accordingly. Still, this might be a deal breaker if you are seeking a turnkey home. 
Knowing The Difference 
A home inspection is the best way to uncover all of the issues, both minor and major, that a house might have. When you review the inspection, look for things that can be easily fixed as well as those that can't. The amount of work you want to do on your home will determine what problems you can personally live with.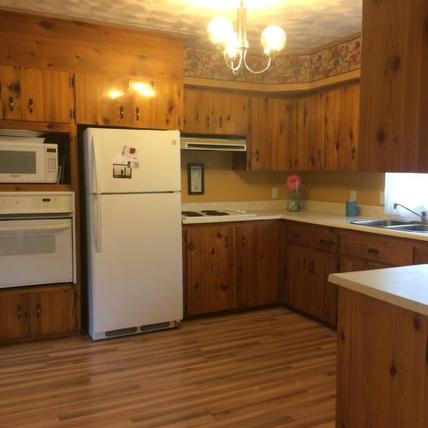 Christmas Decor
Christmas Decorating Ideas
Along with the Christmas festivities comes the desire to decorate your home with twinkling lights, wreaths, trees and even yard ornaments featuring the theme of the holidays. If you want to make your next Christmas decorating venture a real holiday treat, consider the following ideas:
Homemade Wreath Decorations
Create your own lighted wreath by taking a short strand of mini-lights and wrapping them around a plain wreath. You can use either multi-color or clear lights, and this approach can easily be used for both indoor wreaths and garland decorations.
Creating A Modern Centerpiece With Classic Holiday Style
Use a clear glass vase or bowl as a centerpiece and fill it with round glass ornaments. For Christmas, the combination of silver and gold or red and green will be ideal. When paired with the beauty of a simplistic glass holder, the ornaments will add a very modern twist to a very traditional color combination.
Holiday Decorating Scents
A nice bowl of fresh fruit, including oranges, tangerines and apples will give a nice welcoming holiday scent to your home. For many, the smell of fresh fruit is reminiscent of the December season as fruit baskets are common gifts that are exchanged during Christmas. You can place the bowl on your dining room table or in the family room, both of which will offer guests the ability to appreciate your style.
Display Your Christmas Cards
Take some felt or fabric and create a hanging decorative piece to show off all of the Christmas cards you receive. You can use a small safety pin to attach the cards to the fabric, so that the beauty of the front of the card is seen. This can be hung on a wall, or support post or beam or the railing leading up your stairs.
Turn Out The Lights
Turn out your normal overhead lighting each night, light up the tree and burn candles throughout the house for a peaceful and relaxing setting. Watch your favorite Christmas movie, sing carols and just share good times together.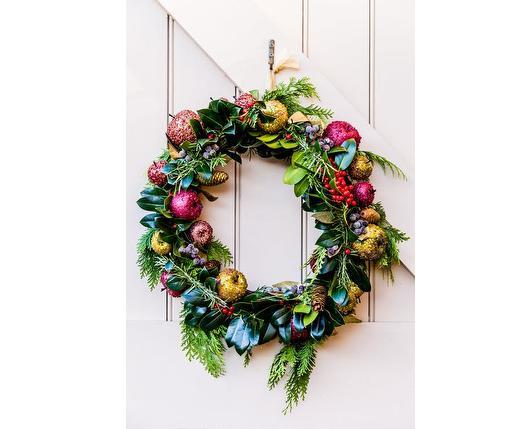 CHRISTMAS LIGHT SAFETY TIPS
Beautiful, glittering Christmas lights make the whole neighborhood look festive and happy. Lighting up your home for the holidays is fun, but it's important to make sure you do so safely. Stick to these Christmas light safety tips to ensure a safe and happy holiday season for all.
Extension Cord Safety
Extension cords are often used to allow lights to reach all areas of the home and yard. It's important to be careful and cautious in their use, however, to avoid fires and a tripping hazard.
Make sure you use appropriate extension cords for outdoor use. Indoor cords are not designed to withstand the elements and can become damaged, creating a danger. Be sure that you don't attach too many cords together either, as each attachment point is a potential danger. Buy the right length extension cord rather than connecting multiple cords.
Place extension cords carefully so that no one trips on them when approaching your home. Tape them down and keep them out of walkways and driveways.
Watch For Wear
Check your light strands and cords for any signs of wear each year and discard any that show any fraying or other damage. A damaged cord or wire is a serious fire hazard as well as an electrocution hazard. Look for broken bulbs as well.
Be sure everything is in good working order before you set it up for the holiday season to keep your home safe.
Caution With Kids And Pets
Using Christmas lights around kids and pets requires a little extra caution. Be sure to keep wires and plugs hidden from babies who might be curious. Keep a close eye on babies and young children when they are exploring their colorful new lighted world.
If you have a pet who might chew on wires, cover the wires or keep them off the ground as much as possible. In some cases, it might be best to keep the lights outdoors and away from young children and animals.
Talk to older children about electrical safety and make sure they don't try to unplug or plug in the lights on their own. Using a power strip with an on/off switch is a good way to allow kids to be able to turn the lights on and off without the danger of touching an outlet.
You can enjoy your Christmas lights safely with a little caution and pre- planning, and so can your entire family and neighbors, too. Simply make sure everything works and is set up safely for a happy holiday filled with bright lights and cheer.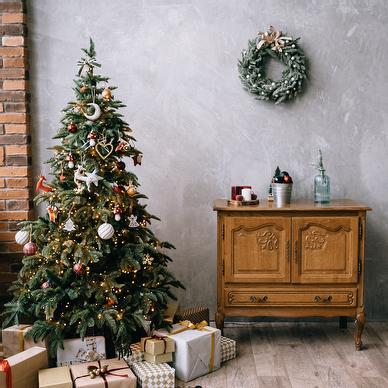 Be Credit Score Ready
Bessie N.
Your credit is one of the most important factors in qualifying for a home loan, and it will determine what sort of interest rate you are able to get. That interest rate can make all the difference when it comes to how much home you can afford and keeping your payments within your budget. If you have some credit problems, it's a good idea to try to improve your score before you buy a home. Here are some simple ways to do that. 
Careful Use Of Credit 
Credit cards are unsecured debt, and a lot of that type of debt can make lenders nervous. If you are carrying high balances on your credit cards, paying them down can make a big difference in your score. It will give you a better free credit to debt ratio and show that you handle credit responsibly. 
When you are looking to buy a home, it's a good idea to avoid taking on any new debt. Don't apply for any more credit cards or increase the limits even if they are offered to you. Keep your credit stable and focus on paying off the debt you currently have. 
Be sure to make all of your payments on time. Missed or late payments can hurt your credit score quickly. 
Avoid Large Purchases 
When you are trying to buy a home, it generally is not the time to take on a large loan for another big purchase such as a car, boat, or RV. These purchases will increase the amount of debt you have and make it more difficult to qualify for a loan. It will also likely affect the amount you are able to qualify for. 
It's best to save those types of purchases until after you have completed the home buying process. Getting loans like this off your credit is also a good way to improve scores. If you are able to, consider selling or paying off a car loan or other similar loan. 
Pay Off Small Bills 
Getting rid of some of the smaller items on your credit is a good way to improve things without having to put out a lot of money you don't have. If you have a little bit left on a student loan, consider paying it off. The same goes for any outstanding medical bills or judgments against you. 
The fewer items you owe on, the better your credit will look to lenders. Get a copy of your report before you start applying for loans, and clean up what you can. In the end it will make buying your home easier and more affordable.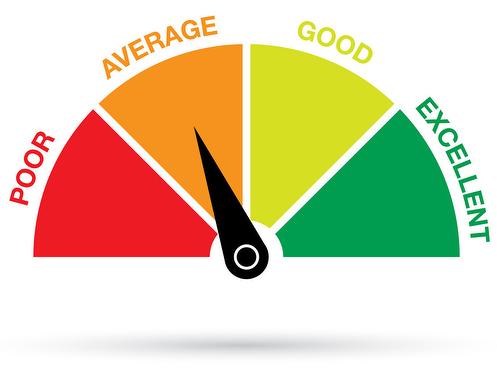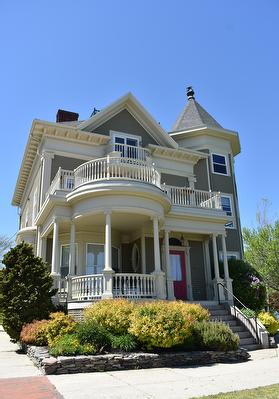 Buying A Home That Can Grow With Your Family
If you are a first time homeowner, or are purchasing a home after a major life change such as marriage or having children, what should you consider to be sure your new home can grow with your changing family? The time and effort that go into purchasing and decorating a new home, not to mention finding it in the first place, means that you'll want to ensure that your home will be right for you and your family for years to come. So what should you look for in your new home so that it will give you enjoyment and be functional both now and in the future?
Size
Though a cute two-bedroom home may be right for a newlywed couple, this type of space will likely soon be outgrown if there are any children in your future or if you and your spouse like to entertain. You will also want to consider the number of bathrooms and the facilities in them. Having only one toilet or shower can certainly put stress on a growing family.
Features
Special features of a home, such as a finished basement, central air, and a large yard can make your home a more functional and enjoyable space, especially if you have or are considering starting a family in the near future. You may also want to consider the age of the home you purchase and its features or appliances, as this may lead to future costs that may put stress on your financial situation at a time when one spouse may be at home caring for the children.
Location
Location is also an important consideration when choosing a home that can grow with your family. Choosing a safe neighborhood is always an important point when selecting a family home, but you will also want to consider the proximity of good schools, community centers, and shopping. Also, facilities such as parks and libraries can make a neighborhood truly a great place for families. You may also want to consider the demographics of the area in which you are purchasing in order to be sure it is a match with your values.
As the old adage goes, home is where the heart is, and choosing a family home that is right for your family can really make all the difference in having a happy, fulfilling, and safe family life.
Information Request