First-time buyers plan: 8 steps to buying smart
Navigating the world of Canadian home buying
Step 1: Figure out how much you can afford.

Falling in love with a house you can't afford can be heartbreaking. Avoid disappointment by figuring out your budget before you start looking.

First, decide how much you can afford for your down payment. The Home Buyers Plan lets you withdraw up to $25K per person (or up to $50K per couple) from your RRSPs – tax-free – to be repaid over 15 years. More on that here . The bigger your down payment, the less principal you will owe, and the less interest you will pay.
Don't forget about closing costs, like insurance, legal fees, home inspection costs, land registration and land transfer fees. Add those to your moving expenses and service hookup fees, and they can add up surprisingly fast.
Your monthly housing expenses (mortgage, taxes, heat, etc.) shouldn't use up more than 32% of your income. (If your combined monthly income is $5000, for example, 32% of that is $1600.) If you have car payments or credit card debt, the rule of thumb is that debt repayment shouldn't be more than 40% of your income.
Get pre-approved for your mortgage. It's a good way of finding out how much you can borrow – and it speeds up the process once you've found the home you want to buy.
Step 2: Figure out what type of home is right for you.
Sit down and make a list of must-haves and nice-to-haves. Be realistic, but be clear about the features you can't live without. How many bedrooms do you need? Bathrooms? Do you want a home office? A garage? How about a big backyard? Hardwood floors? Eat-in kitchen? Consider your lifestyle and your stage of life. If you're planning kids in a year or two, the studio loft might not be your best bet.
Step 3: Decide where you want to live.
Living in an area you like is as important as buying a home you love. Do you want a busy urban lifestyle, a house in the 'burbs, or a quiet place in the country? Do you want to walk to work or are you okay with a longer commute? Do you need to be close to good schools? Rec facilities? Shopping?
Step 4: Start looking.
Go to open houses. Visit mls.ca. Check the classifieds. Drive around neighbourhoods you like looking for For Sale signs. Talk to your REALTOR® about your needs and start looking at properties.
Step 5: Build a team.
Put together the right group of experts to help you buy. Start with a REALTOR® you trust, then look for a reputable lender or mortgage broker, a lawyer (or a notary in Quebec), a home inspector and an insurance broker. Your REALTOR® works closely with all of these professionals, and will be happy to recommend people you can depend on.
Step 6: Make an offer.
You've found the perfect place – now it's time to make an offer. An offer to purchase includes the purchase price you're offering, chattels to be included in the purchase (like appliances or light fixtures), the amount of the deposit, the closing date and any other conditions.
Your REALTOR® will help you prepare your offer, and will present it to the vendor, who will either accept it or make a counter offer (which asks for a higher price or different terms). You can accept or reject the counter offer. If everyone agrees, the home is yours. If not, you can make another offer, or you may have to keep looking.
Step 7: Get a mortgage.
Once you're approved, you'll need to decide what type of mortgage works best for your needs. Will you go with a fixed or variable interest rate? Will your mortgage be closed or open? What will your amortization period be? Will you make payments monthly, biweekly or weekly? Your mortgage broker or lender can help you find a mortgage that suits your needs – and saves you the most money in the long term.
Step 8: Move in and enjoy!
Trademarks owned or controlled by The Canadian Real Estate Association. Used under licence.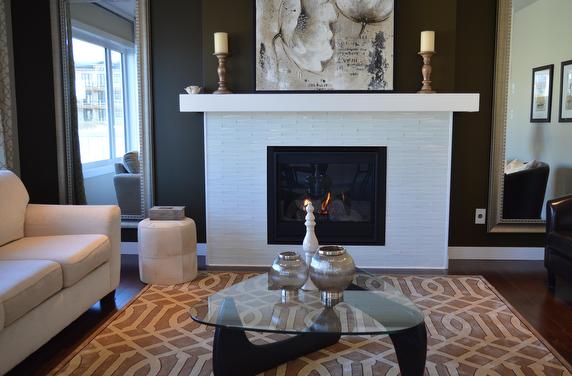 Using Your Fireplace Safely
A fireplace is a great feature in any home, and can create that warm, homey feeling on a cold winter evening that every homeowner dreams of. Whether you have a gas fireplace or a wood-burning fireplace, there are a few important precautions you should take and safety measures to follow every time you use your fireplace.
Keep The Fire Contained
Especially if you have an older home, you should verify that the fireplace and hearth are up to code. The hearth is required to be a certain size to prevent sparks or embers from the fire hitting the carpet or wood floors and starting a fire. You should also ensure that you have appropriate metal doors or a mesh curtain that will keep the fire and any sparks inside the fireplace itself.
Keep anything flammable away from the fireplace, including paper, blankets, furniture, or anything else that could easily catch fire. If you have a wood- burning fireplace, keep the wood in a spot where a stray spark or emberwon't reach it. The same goes for kindling or anything you use to start the fire.
Maintaining The Fireplace And Chimney
In a wood-burning fireplace, a substance known as creosote can build up on the inside of the chimney, putting you at risk for a dangerous chimney fire. Every year before the winter season begins, you should have a professional chimney sweep clean out your chimney. They should also inspect everything to ensure your fireplace is functioning properly. Be sure to clean out ashes and soot from the fireplace regularly; this is recommended every time you use it.
Even with a gas fireplace there is some maintenance to consider. You should have a chimney sweep perform a yearly inspection and cleaning of the inside of your fireplace, especially in hard to reach places like the fan. They should also make certain that the gas lines and ignition switch are working properly.
Fireplaces And Children
If you have children, use caution with your fireplace. Never leave a child unattended in a room with a lit fireplace. Be certain that lighters and matches are always kept well out of reach. Before you start the fire burning season, sit down with your children and discuss the safety rules for the fireplace, making sure they understand the dangers.
Your fireplace can provide warmth and ambience, and will serve you well for a long time as long as you take care of it. Keep up on maintenance and ensure that everything is safe and up to code before you use your fireplace.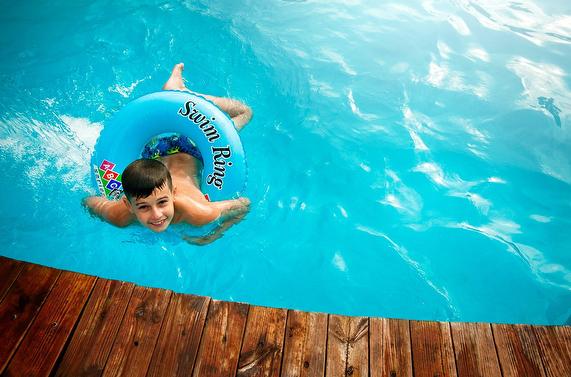 Swimming Pool Safety Tips
Summer is a special time for having fun in the backyard pool, yet drowning is a leading cause of accidental death. Drowning is many times called the"silent killer" as you might not hear a cry for help or the sound of a splash to alert you that a child is in trouble. To keep your summer fun and tragedy free, follow these safety tips:
Don't Get In Over Your Head
Regardless of whether you are a beginner or seasoned swimmer, always make sure to swim in a water depth that is most comfortable for you. Youshould never swim in water that's deeper than you are used to or that makesyou feel intimidated.
Child Safety Tips
If children are present, make sure that they are never left unattended near the pool area. If they are in the water, an adult should be nearby at alltimes in case help is needed. It's also important that children be equippedwith the proper flotation aid to help them remain above water.
Watch Your Step
If your pool has steps leading down into the water, make sure that there is a sturdy handrail to hold onto. This will not only help as you enter the water, but will also help to prevent slipping when you emerge from it as well.
Fenced Area
Make sure that your pool is situated in a fenced area that remains locked when not in use. This will prevent small children from wandering into the area and being in danger of falling into the pool. This is especially important if you have young children in the home, but is also important if you live in a family-friendly neighborhood where children live.
In addition to these safety tips, make sure to keep your pool covered whenit's not in use and/or when you are away from home. It's also a good idea to have your pool area well lit so that you can see what's going on after the sungoes down.
Maintenance Matters
One of the most important aspects of a swimming pool is cleanliness. If you have a pool, make sure that you clean it regularly or hire a professional pool service to handle the work for you. Anytime someone swims, water can get into their eyes and mouth, which is why keeping your pool clean is a must.
Pool Permission
If you are hosting a pool party or your children are inviting friends over for an afternoon swim, make sure that you check with the parent(s) of every child present to confirm permission for their child to swim in your pool.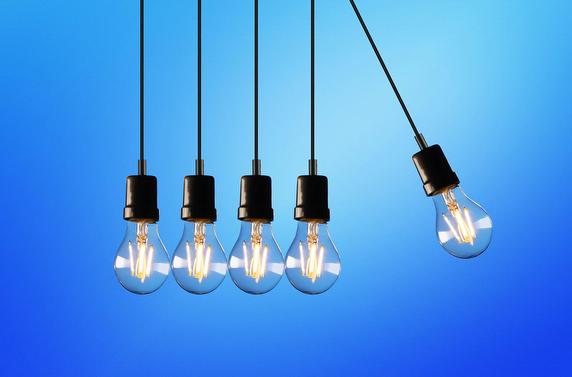 Tips On Saving Energy And Money At Home
When you save on energy, you also save money. As a homeowner, there are a number of ways that you can do both and still have the energy to enjoy your everyday life.
The Buzz On Bulbs
One of the most obvious ways to save energy in your home is to turn off the television when nobody is watching or when the room is empty. Additionally,avoid leaving lights on that aren't necessary. Speaking of lights, your choiceof light bulbs may also have an impact on your energy bill as certain types require more electricity than others resulting in higher energy costs.
Keep It Cool
During the warm spring and summer months, it's best to keep all appliancesthat give off a lot of heat away from the thermostat. Otherwise, your home may appear hotter than it actually is and the air conditioner will then be made to work harder. This, in turn, equals more energy being used and more money being spent on energy costs.
Speaking of heat, it's a good idea to avoid excessive use of the oven whenit's hot outside. During the warm weather months, the oven can quickly cause your home's interior to heat up. This means the air conditioner will once again be working harder to cool your home's interior, which increasesyour energy consumption. One popular alternative is to use the microwave.
Shop Smart
Whether you have outdated appliances or are simply looking to furnish a newhome, it's a good idea to keep energy efficiency in mind while shopping fornew models. Although energy-efficient appliances may be more expensive, they can save you money in the long run by cutting your energy costs every month.
Heating & Cooling
If you want to save a substantial amount of money, take a close look at your heating and cooling costs, which often make up over 50 percent of a family'senergy bill. When it comes to heating or cooling, make sure that the thermostat is adjusted at night and when the home is empty. Otherwise, you are simply wasting energy. Make sure that filters for both heating and cooling units are replaced regularly.

Sun Sense
In the summer, leave your curtains and/or blinds closed in order to minimizethe sun's heat from entering your home as this could cause your airconditioner to work harder. After all, your air conditioner is designed to coolyour home and the sun's heat only makes the temperature rise. In the winter, however, open your curtains in order to get the most out of the sun's warm rays.